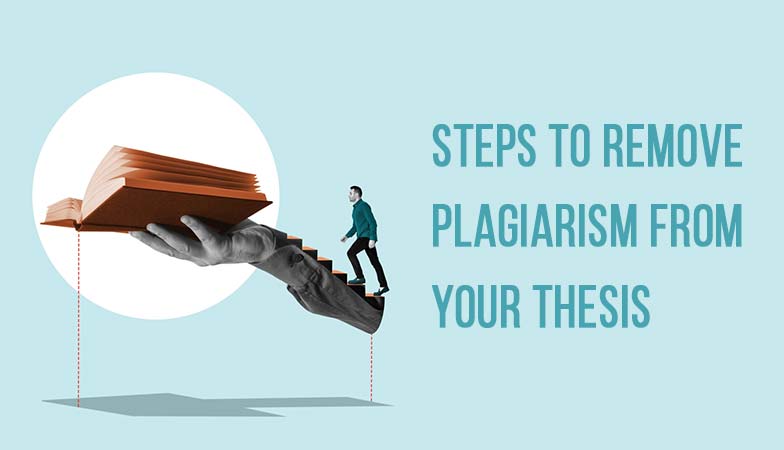 10 Steps to Remove Plagiarism from Your Thesis
Total Views: 292
Daily Views: 1
10 Steps to Remove Plagiarism from Your Thesis – Here are 10 Steps to Remove Plagiarism from your Thesis. The following article contains information about how you can improve your thesis writing. We have some tips with which you can work on plagiarism removal in your thesis writing.
By doing some research on the topic, you can educate yourself on what plagiarism is, the several ways it may occur, and the effect it can have on your academic future.
Carry out an exhaustive search for instances of plagiarism within your thesis, paying special attention to direct quotes, paraphrasing, and any other potential sources of plagiarism.
Plagiarism detection software
In order to examine whether or not your thesis contains any instances of plagiarism, you should use software that can identify plagiarism, such as Turnitin, Grammarly, or Urkund.
If you are unclear how to correctly cite a source or paraphrase material, you should seek assistance from either your academic counsellor or a writing centre.
When you have finished reviewing and revising your thesis, you may hand in your work with full assurance, knowing that you have done all the required procedures to eliminate any instances of plagiarism from your thesis.
Utilize citation software Programs like EndNote, Zotero, and Mendeley, among others, may assist you in the management of your sources and can automatically produce citations in the format that is needed by your academic institution.
Conclusion
We hope that you found this article to be informative and that it assisted you in reducing instances of plagiarism in the thesis that you are writing. You may also check out another blog that we maintain for further tips on avoiding plagiarism.