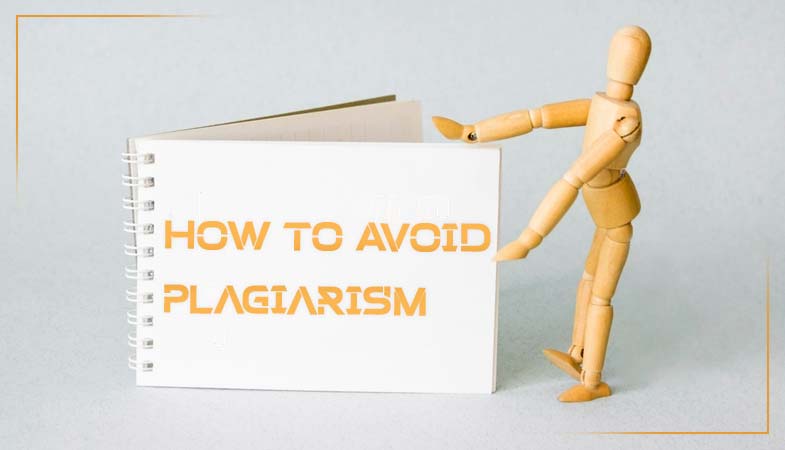 Thesis Writing: How to Avoid Plagiarism
Total Views: 197
Daily Views: 1
Thesis Writing: How to Avoid Plagiarism – Writing a thesis can be a daunting task. One of the biggest concerns for many students is how to avoid plagiarism. Plagiarism is using someone's work without giving them the right credit they deserve. One should not steal or use someone's hard work. You can also end up having legal problems. Therefore, some tips have been mentioned here to avoid plagiarism. The article has all the information about Thesis writing: How to avoid plagiarism. 
Plagiarism is easy to avoid and is not a difficult task. So, if you are thinking that plagiarism is unavoidable, then you are wrong. We can let you know some of the tips and tricks you can use to avoid plagiarism.
Avoiding Plagiarism: Some Suggestions
It's crucial that you have a firm grasp of the concept of plagiarism and the steps you may take to avoid it before you even start writing your thesis. This involves paraphrasing and utilizing the research of others without giving them credit.
Maintain a record of your references
When you are doing research for your thesis, it is essential to maintain track of all of your sources. This includes the author's name, the publication date, the title of the article, and the page number. Because of this, it will be much simpler for you to properly credit your sources and avoid plagiarism.
Utilise citation software
You may get assistance with managing your sources and automatically generating citations in the manner needed by your academic institution by using one of the many citation software tools that are now on the market. These tools can help you save time while also ensuring that the citations you create are correct.
Use of accurate paraphrasing
In order to properly incorporate the thoughts of another person into your thesis, it is essential to paraphrase their thoughts. This requires you to rephrase the content using your own words while also attributing it to its original source. It is also essential that you not put too much stock in paraphrasing and instead strive to complement it with your own ideas and concepts.
If you are going to include direct quotes in your thesis, you need to make sure that you enclose them in quotation marks and that you properly cite the source. This will make it very evident to your readers that you are making use of the words of another person and will provide them with the appropriate context.
Self-plagiarism occurs when an individual reuses their own work from earlier projects or papers without giving themselves credit for the effort. It is crucial to review the regulations that your school has about self-plagiarism, and you should be aware that doing so is still considered plagiarism.
Use plagiarism checker tools
You may avoid being accused of plagiarising others' work by using one of the many online checkers for originality that are currently accessible, such as Grammarly and Turnitin. These tools are highly helpful in detecting any elements of your work that may be comparable to information that already exists, and they will enable you to make the required modifications to prevent plagiarising others' work.
Conclusion
You may assist guarantee that your thesis does not contain any instances of plagiarism by adhering to these strategies and tactics. This will also help ensure that you give credit where credit is due. It is important to keep in mind that plagiarism is a serious academic infraction that can lead to the student receiving a failing grade on the project or even being sent out of school. Be careful to read over your work thoroughly before handing it in, and never forget to give credit where credit is due.